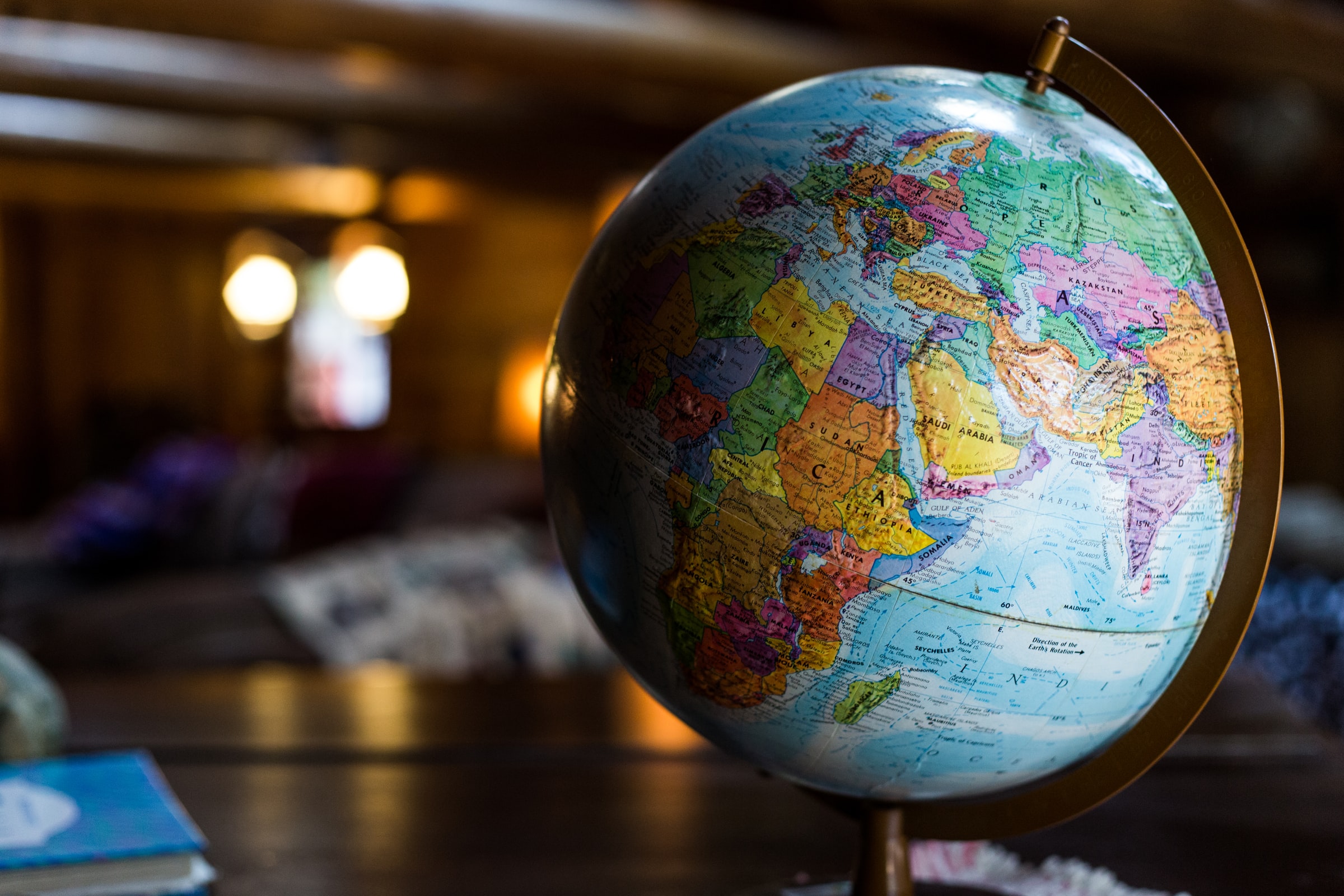 INTERNATIONAL STUDENTS
INTERNATIONAL STUDENTS MUST MAKE SURE THEY OBTAIN ALL LEGAL DOCUMENTS REQUIRED TO COME LIVE AND STUDY IN FRANCE (visa, permis de séjour…)
NB : As visa matters tend to take a lot of time, we recommend that you apply as early as possible.
Housing
We do not provide housing, therefore you will have to look for an accommodation on your own.
Here are a few tips that could help you out:
We highly recommend that you look for an accommodation before your arrival, as it can be hard to find a good one in Paris. Most students pay between 400 and 600€ per month for accommodation. We would like to warn you that the rents are high so unless you are lucky to get a room at the CIUP residence, you will most likely get a room for a high price.
Prices depend on the area, for example, districts 5, 6, 16 and 8 are the most expensive ones. Yet you can find cheaper rents in districts 18, 19 and 20 or in the suburbs.
Cité Internationale Universitaire de Paris: CIUP
Located in the south of Paris, the International University Campus called Cité Internationale Universitaire (CIUP) has a number of different "houses" (Canadian House, Japanese House, German House, American House, etc.) where foreign students can apply to live. You can apply directly on their website.
NB. We recommend that you apply as soon as you receive your authorization of enrollment because their rooms are highly sought after. The cost of a room is usually between € 450 and 600.
Les Estudines
Les Estudines offer entirely furnished and equipped accommodation for students.
In order to Book accommodation there:
– Pick a student residence on their website
– or call the regional (Ile-de-France) booking center: 09 69 39 22 00 (free of charge)
You need to contact the booking center even if the student residences already appear as fully booked, because availabilities can change every day (departures, cancellations…etc.).
Shared housing
In some cases, the best way is to share an apartment where you will have a bigger place at a lower price.
http://www.appartager.com
www.colocation.fr
www.immojeune.com/en/flatsharing/paris
Private owners and real estate agencies
You can find accommodation online on your own.
WARNING:
– Be very careful because unfortunately, even in Paris there are frauds. If you rent an apartment before your arrival, never send money to the owner without an official contract.
– Apartment agencies being quite expensive, we would recommend that you try to find on your own first.
– Some dishonest agencies ask you to pay in exchange for a list of apartments. Never pay for a list, you only pay when you have chosen an apartment!
Here are a few websites you can check out:
www.student.com
www.ecla-campus.com/en/product/actif
https://paris.craiglist.org/search/roo
https://www.morningcroissant.fr/
https://ads.fusac.fr/ad-category/housing/
Healthcare system
Students will not pay for the student social security anymore BUT each student MUST report to the social security center closest to their place of residence in order to register for social security.
Whether you are a French or an international student, you can find he procedure on Ameli.fr. Please follow the instructions and proceed: https://www.ameli.fr/assure/droits-demarches/etudes-emploi-retraite/etudes-stages/etudiant
Social Security hotline:
in English from France: 0 811 36 36 46 – 0.06 € / min + price of call
in English from abroad: 0033 811 36 36 46
in French from France: 3646 – 0.06 € / min + price of call
Monday to Friday, from 8:30 a.m. to 5:30 p.m.
Social Security provides students with social coverage while studying in France. To increase the amount of their healthcare expenses that is reimbursed, they may take out complementary health insurance, or mutuelle. It is strongly recommended. To get more information: https://www.campusfrance.org/en/healthcare-student-social-security
European students: if you have the « carte européenne d'assurance maladie » (European Health Insurance Card), you will have to make the advance payment of your medical costs which will be (partially or fully) reimbursed afterwards.
Students from Québec: there is a special form (SE-401-Q-106) that also allows you to be reimbursed (partially or fully) afterwards after you make the advance payment of your medical costs.
Insurance
Each student MUST get the following insurance coverage:
French social security, mandatory (cf Healthcare system section)
Complementary health insurance (mutuelle), strongly recommended (cf Healthcare system section)
Civil liability insurance to cover you from damages caused to others, mandatory
NB. Civil liability insurance covers personal injuries or property damages you may have caused to a third party, voluntarily or involuntarily, during private, curricular or extracurricular activities, on or off campus, in France or abroad.
Please be aware that this type of insurance does not cover any personal injuries or property damages that you may sustain.
Civil liability is usually included in the housing insurance you subscribe to when you rent a room or an apartment. But if you stay at a hotel, share an apartment or stay at a friend's free of charge, and hence do not have any insurance contract, you must subscribe to an individual civil liability insurance.
For reference, this type of insurance is now offered by most banks, in addition to major insurance companies. We suggest that you inquire at the bank where you opened your bank account in France.
You must verify that your current Civil Liability insurance also covers you during your internship. Contact your insurance provider and explain clearly what you are about to do.
Foreign students must know the following:
It is strongly recommended for foreign students to include the repatriation clause in their personal insurance in case you need to be sent back to your country for medical reasons.
It will take some time for your registration at social security to proceed. Therefore, it is mandatory that you take an insurance in your home country which will cover you for everything for the first 3 months of your stay in France.
Warning: do not count on your credit card (carte bleue) to cover you for civil liability and complementary health insurance. Moreover, you must be really careful about the cases in which you are covered in general because they are usually very rare.
Transport
METRO-BUS-RER-REGIONAL TRAIN
There are 14 Metro lines and 5 RER lines that enable you to move quickly in Paris or Ile-de-France.
The first Metro services start at around 5:30 am and the last ones finish around 12:30 am on weekdays and 1:45 am on Fridays, Saturdays and evenings of public holidays. Full details available on www.ratp.fr/en/
Travel passes and fares
– Imagine'R package (student pass 26 years-old and under) www.imagine-r.com
– Forfait Navigo available weekly (€ 22,15) or monthly (€ 73). www.navigo.fr
– More information including maps and routes on www.ratp.fr/en/
VELIB
Velib is a simple and free rental bike system. With over 23,600 bikes covering the city, available 24/7 all year long in 1,800 stations every 300m, Velib is a great alternative way to move around in Paris.
Full details including subscription rates, map of stations, cycling tours are available on www.en.velib.paris.fr/
EUR GENE Scholarship
→ EUR GENE
About
As part of its Attract mission, the Graduate School Genetics and Epigenetics New Education (Ecole Universitaire de Recherche Génétique et Epigénétique Nouvelle Ecole – EUR GENE) offers each year up to 10 fellowships to international students enrolled in the Master 2 of Genetics of the Université de Paris.
Eiffel Scholarship
→ Eiffel Scholarship
About
The Eiffel Scholarship Program is a tool developed by the Ministry of Europe and Foreign Affairs to allow the best international students to benefit from mobility assistance in order to attend master and doctoral degree programs.
Duration of the scholarship
At a master's level, the scholarship is awarded for a period of :
12 months maximum when enrolling in M2 ;
a maximum of 24 months for an M1 registration;
It is awarded on condition that the student has met the academic requirements for each year of the program.
Scholarship holders may continue to receive their scholarship during an internship of up to 25% of the total duration of the program, provided that it is a mandatory internship that is included in the program curriculum. In all other cases, the scholarship is interrupted for the duration of the internship.
If the program includes an international academic exchange, the scholarship will be interrupted for the period spent abroad.
The signing of an apprenticeship or professionalization contract by an Eiffel scholarship holder automatically leads to the termination of the scholarship.
Eligibility criteria
Nationality: This program is reserved for candidates of foreign nationality. Candidates with dual nationality, one of whom is French, are not eligible;
Age: 25 years old (born after March 1996) at most on the date of the selection committee;
Origin of applications: only applications submitted by French institutions are admissible. A candidate presented by more than one institution will be rejected;
The student must not be living and/or studying in France at the time of application (Master level).
International students already receiving a French government scholarship, an AUF scholarship or an Erasmus + scholarship from another program at the time of application are not eligible;
Students who have already applied for this scholarship without obtaining it cannot reapply even if their application is submitted by a different institution or in a different field of study;
NB. It is only possible to apply once for the same level of study.
SMARTS UP Scholarship
About
The SMARTS-UP program, financed by the SFRI call (Structuring training through research in initiatives of excellence) at Université of Paris, aims to promote the internationalization of Master's programs and facilitate the admission of the best international students. It intends to build notably a pool of excellence in the recruitment of future doctoral students.
For more information, please click here: GUIDELINES SMARTS UP SCHOLARSHIP 2022-2023
Duration of the scholarship
The SMARTS-UP scholarship is a masters-level scholarship only. It cannot be accumulated with any other scholarship.
It is awarded for one year and can not be extended.
Eligibility criteria
Applicants must be international students, French citizens are not eligible (including binational
or multinational students with a French citizenship).
Applicants must be new to the French higher education system (exception : international students preparing a joint-degree in collaboration with Université de Paris are eligible).
Applicants should not hold any degree from a French University or Institution.
Applicants from one the countries listed below have to also register via the Etudes en France platform (https://www.campusfrance.org/fr/candidature-procedure-etudes-en-france). This application must be completed in paralleled of the submission of your SMARTS-UP application. It is a completely independent but mandatory procedure.
How to apply
The call will be opened from the 1st of December 2021 until the 16th of January 2023, 5pm (CET).
The admissibility of the applications will be will be checked by the university services, then each Graduate School will assess the candidates.
Applicants will be informed of the decision by email by mid-March 2022.
For applicants on the waiting list, the final decision will be communicated by the end of April.
Awardees will join Université de Paris in September 2022
Warning: Laureates will have to acknowledge acceptance of the scholarship within 2 weeks after receiving the confirmation email. In the absence of a timely confirmation, the scholarship will be awarded to the next candidate on the waiting list.
To apply, please click here: https://mobility.smarts-up.fr/
MIRES Scholarship
About
The University of Paris seeks to promote the international mobility of its student body in order to enable them to strengthen their scientific knowledge and professional skills as well as to aid in providing a means to live a particularly enriching and formative intercultural experience. Thanks to IdEx funds, Université de Paris will issue 80 international mobility scholarship grants through the MIRES program based on merit and quality criteria of academic backgrounds.
One of the coinciding objectives of the program is to also increase partnership relations between Université de Paris and the other formidable academic institutions around the world. The MIRES program supports master's students who seek to impact the European continent or internationally as part of a research internship during the second semester.
Information about the process and how to apply for the international internship program is found on the University of Paris's website: https://u- paris.fr/stage-a-letranger/
 ATTENTION: The portal for candidacy on the dedicated platform online will close 10 December at midnight.
Internship locations
The chosen applicants and his or her internship program must take place in research institutions or public (or private) laboratories as part of a research internship. These institutions and laboratories must be recognized for the quality of their host team and the excellence of their specialization.
Internship renumeration breakdown
The MIRES program will provide: 1000 euros / month (six months max)
Universite de Paris does not and will not finance travel expenses.
MIRES scholarships are not able to be combined with other mobility aid programs operated by Université de Paris.
Eligibility criteria
Any student registered at the University of Paris for a research master's degree carrying out an internship mobility in Europe or internationally as part of their training.
All research masters from the University of Paris are eligible for this scholarship.
How to apply
The student will complete the MIRES application form online on the MoveOn platform.
If the internship agreement is not signed at the time of application, a certificate of engagement may be attached to the application. It will indicate the place of the internship, the start date, the end date of the internship, the amount of any bonus from the University of Paris and / or the host institution.
Internship mobility: one choice of internship will be formulated in the application.
The Strategy and International Relations Department (SRI) will verify the eligibility of the applications received.
The faculties and the IPGP will study and select the candidacies in closed committees.
A notification of acceptance or rejection of the application will be sent by email to candidates.
No Results Found
The page you requested could not be found. Try refining your search, or use the navigation above to locate the post.