Avr
4
mar
Seminar Series #34 – Dr. Paul Conduit

@ Zoom
Avr 4 @ 18:30 – 19:30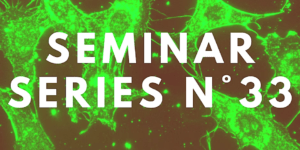 As part of a student project, the Magistère Européen de Génétique (MEG) of Université de Paris and the EUR GENE present a series of scientific conferences on each first Tuesday of the month named 'Student Seminar Series by le MEG'.  The 34th edition will take place :
on Tuesday April 4 – 6:30-7:30 PM
Dr. Paul Conduit, leader of the "Microtubule regulation in multicellular animals" group at the Jacques Monod institute. will present his work:
Free with mandatory registration
Seminar Series #34 – Dr. Paul Conduit

@ Zoom
Avr 4 @ 18:30 – 19:30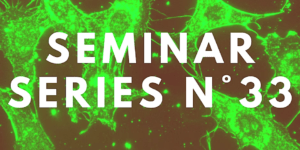 Dans le cadre d'un projet étudiant, le Magistère Européen de Génétique (MEG) de l'Université de Paris et l'EUR GENE présentent chaque premier mardi du mois une série de conférences scientifiques intitulée 'Student Seminar Series by le MEG'. La 34ème édition aura lieu :
le mardi 4 avril – 18h30-19h30
Le Dr. Paul Conduit, responsable du groupe "Régulation des microtubules chez les animaux multicellulaires" à l'Institut Jacques Monod, présentera ses travaux :
Gratuit avec inscription obligatoire
Avr
19
mer
G.E.N.E. workshop – Survival guide to writing

@ Université Paris Cité - Campus Rive Gauche - Bâtiment Condorcet
Avr 19 @ 17:00 – 19:00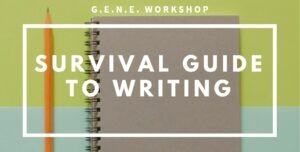 G.E.N.E. has the pleasure to present a second workshop by Gaël Fortin, MEG alumni, PhD candidate and creator of the 3,9 podcast  :
Join our "Survival guide to writing" workshop and learn how to overcome writer's block, increase your writing productivity, and streamline your writing process. From useful softwares to retroplanning, we cover a range of practical tips and tools to help you stay on track and achieve your writing goals. Whether you're writing a thesis, an internship report, or a scientific paper, this workshop is designed to help you make progress and produce quality work with less stress and more confidence.
In English, free, registration mandatory
G.E.N.E. workshop – Survival guide to writing

@ Université Paris Cité - Campus Rive Gauche - Bâtiment Condorcet
Avr 19 @ 17:00 – 19:00